The provider Linkifier gives you access to a large number of different file hosts. The company was founded in 2015 and consists of a small, dynamic team that wants to convince with its expertise and knowledge in this industry. 81 filehosters offer various files for download, including popular providers such as Turbobit, FileFactory and Uploaded.
If you want to learn more about this topic, click on this link: Linkifier.net
Registration is completely free and if you like you can convert the free account into a premium account. There are several payment methods available, including anonymous payment with the Paysafecard. We have reviewed the provider in the review and would like to share the experiences from our Linkifier test with you.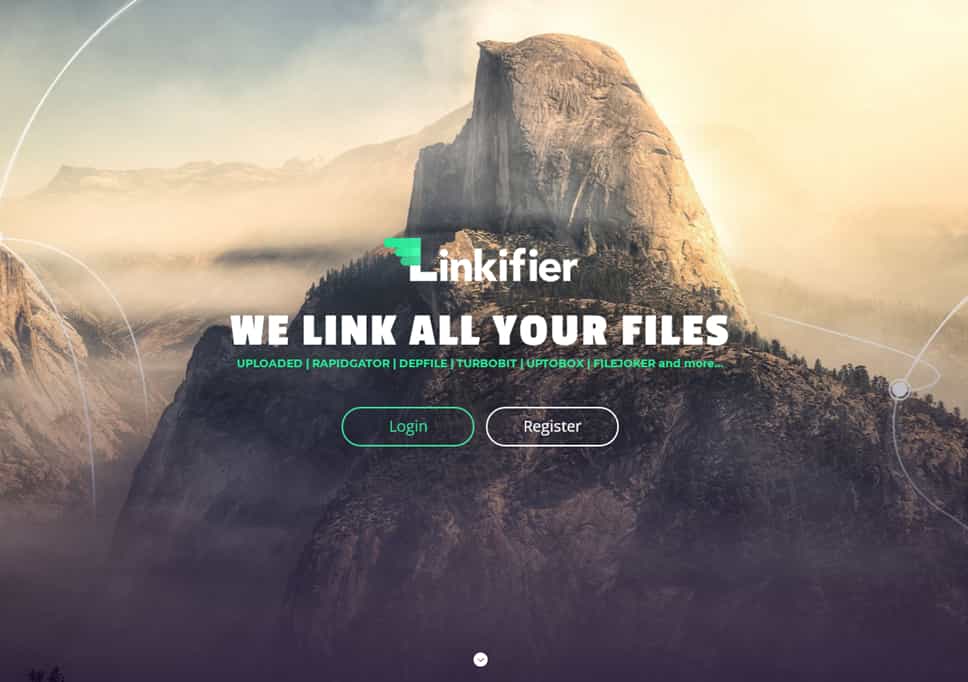 Go to Linkifier ->
Positive characteristics of the supplier
Free Admission & Premium Account
Various payment methods
Up to 40% commission for partners
Clear structure of the website
The complete Linkifier range at a glance
Linkifier offers both a free account and a premium account. To take advantage of the free offer, you can easily register with your email address and use the service within certain limits to get the first experience. If you want to enjoy the full range of services, including the maximum download speed, you can choose a premium account. You can choose from a total of 5 packages, ranging from 30 days to 2 years.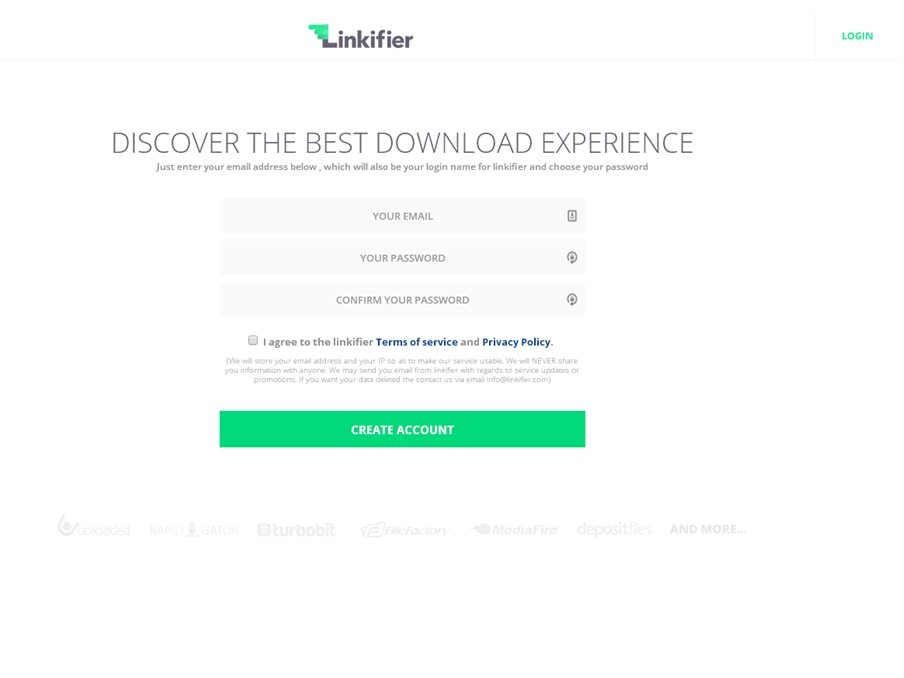 Go to Linkifier ->
Bonus offers
If you are interested in requesting the Linkifier service, you can sign up for the affiliate program and generate attractive commissions of up to 40 percent. The partners receive various tips and can benefit from Linkifier's many years of experience.
Costs and payment methods
For the payment of the premium account Linkifier offers you different methods to choose from. From Paypal and credit cards to WebMoney and Skrill. An anonymous payment via Bitcoin or Paysafecard is also possible. With a valid promo code, costs can be reduced under certain circumstances. In the test, the payment process with Linkifier worked without any problems.
| | | | | |
| --- | --- | --- | --- | --- |
| 30 days | 90 days | 180 days | 365 days | 730 days |
| 9,99 $ | 26,99 $ | 44,99 $ | 84,99 $ | 149,99 $ |
| | 30 days free | 60 days free | | |
Privacy Statement
Information is stored by Linkifier in our experience with registration, using Live Chat, opening a support ticket, and entering information on the site.
The stored data is used to personalize the user experience for visitors and thus provide interesting content.
In addition, data is used to improve customer service, process transactions quickly and to manage promotions, surveys and the like. Personal information is also used to send e-mails about products and services.
The data is protected by secure networks and regular malware scanning. There are only a limited number of people who have access to the personal information and SSL encryption technology is used for all sensitive information. Transactions are handled by a gateway provider and are not stored or executed on Linkifier's servers.
Cookies are used to store visitors' preferences for future visitors and to improve the overall user experience. Information is only passed on to designated partners.
After-sales service
To contact Linkifier's customer service department, you will find the menu item "Contact" at the bottom of the homepage. Here you will find the way to Linkifier's social media accounts and you can specify your request via the contact form so that you can benefit from Linkifier's experience.
Ease of use
The Linkifier website has an uncomplicated structure and can convince us completely in the test. You can register for free with your e-mail address directly on the homepage. By scrolling down briefly you will find more detailed information about the provider and the service. At the top you will find the tabs "Supported Filehosts", "Go Premium", "About us", "Register" and "Login". Under the menu item "Supported Filehosts" you will find a list of supported filehosters and under the item "Go Premium" you will find the service scope of the premium account, the costs and the payment options.
After logging in you have the possibility to generate the desired links under the menu item "Download" or to view the current status of the hoster under the tab "Hoster Status". You can also take a look at your account overview to get information about your account or package. Finally, the menu item "Upgrade" is available, where you can upgrade your free account to a Linkifier Premium Account. Overall, we are very satisfied with the usability of Linkifier in the test.
The advantages of a premium account with Linkifier
With a Premium Account you can use the full range of file hosts accessible via Linkifier. Besides popular file hosts such as uploaded, turbobit and RAPID GATOR, there are more than 75 other providers at your disposal.
You benefit from the maximum download speed, which can reach 300 Mbit per second and can download as much as you want, without daily limitation. You are free to start multiple downloads at the same time. While using Linkifier Premium, there is no waiting time and no advertising. If you don't like the service of the provider, you can use the money back guarantee.
Our conclusion about the provider Linkifier
All in all, Linkifier offers an interesting offer that can be tested free of charge and without any obligation. We have good experiences with the provider and would like to summarise our Linkifier Review for you:
The site is clearly structured, straightforward to use and offers a convincing user experience. In the context of the free account, the functional scope is limited. If you want to extend this, you can buy one of the 5 packages at a price of $9.99. There are several payment methods to choose from. An anonymous payment via Bitcoin or Paysafecard is also possible. With regard to data protection and privacy, the provider Linkifier offers an easy-to-understand data protection statement, in which all information is simply presented. Overall, our test of Linkifier was very positive, so we can recommend you to make your own experiences with the provider Linkifier.
Go to Linkifier ->