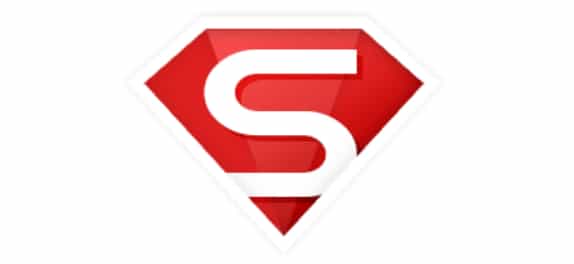 Smoozed describes itself as a young, up-and-coming company that offers an interesting range of different intermediary services, including file hosting and access to a VPN server. We would like to introduce the hoster Smoozed to you and share with you our experience and knowledge regarding services, payment options, the hoster list and much more.
The hoster Smoozed places the following three values in the foreground of the company philosophy:
really safe private
unimpeachable
full cost control
Positive characteristics of the supplier
large selection of filehosters
favourable annual rate
over 40 filehosters accessible
Customer service in German and English
Attractive earning opportunities
The entire Smoozed range at a glance
Smoozed offers you a total of three different rates, all of which offer the same range of services, only the duration of the rate varies from subscription to subscription. The Basic rate is valid for 30 days, the Advanced rate for 6 months and the Ultra rate for 12 months.

Bonus offers

An interesting bonus offer from Smoozed is the Smoozed Addon for the Google Chrome Browser, which makes it possible to avoid speed restrictions and waiting times on freely accessible websites.

Like many other providers, Smoozed offers an attractive bonus program with which you can earn more than just a small pocket money, depending on your time and motivation. Anyone who manages to win someone as a Smoozed customer receives a full 40 percent commission on the first sale – in addition, all subsequent orders are also remunerated with a commission of 30 percent. By handing over as many mirrors as possible, it is also possible to maximize the PPV remuneration.
Unlike some other providers who only pay a commission for certain payment methods, you always receive a commission from Smoozed, no matter how the customer pays. The money earned is usually paid out within 24 hours after the order is placed by one of the following payment methods:
Costs and payment options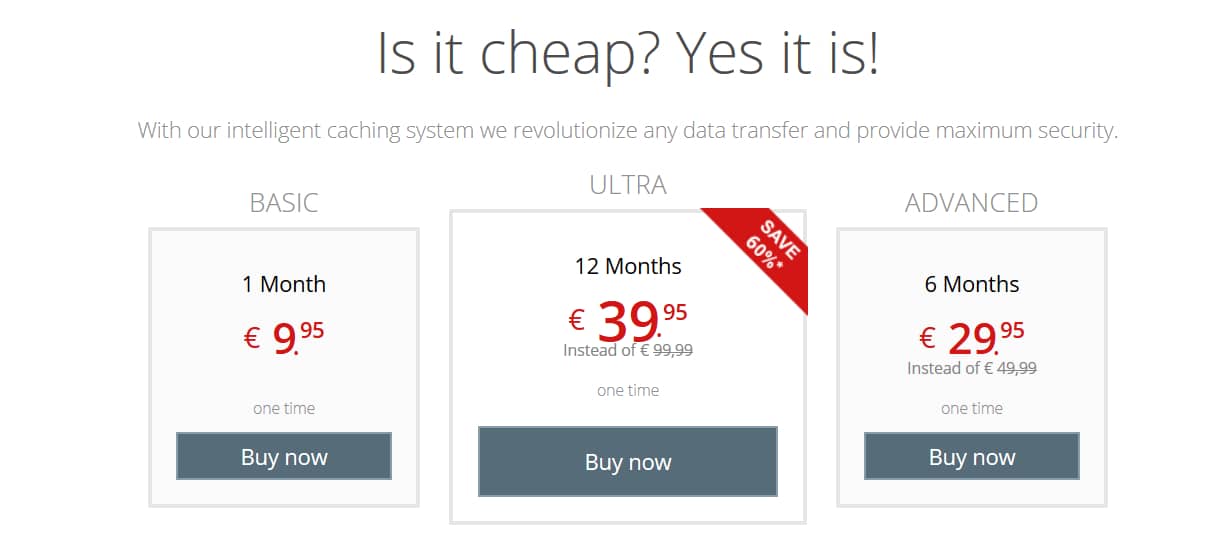 In order to use Smoozed's services, a credit card can be used for payment, but other payment methods are also possible. Below you will find all available payment methods: The anonymous payment method via paysafecard is not possible with Smoozed – if you still want to pay anonymously, you can use the currency Bitcoin.
VISA-Karte
MasterCard
SEPA express
Handypay
Bitcoin
| BASIC | ADVANCED | ULTRA |
| --- | --- | --- |
| 1 month | 6 months | 12 months |
| 9,95 € | 29.99 € instead of 49.99 € | 39.95 € instead of 99.99 € |
| Over 40 Filehosters | Over 40 Filehosters | Over 40 Filehosters |
| VPN access | VPN access | VPN access |
Privacy Notice and Data Protection

As an internationally operating multi-hosting company, Smoozed promises its customers comprehensive data protection and unity of privacy. This information will only be passed on within the scope of your consent or legal obligation. With regard to data storage, the IP address, date and time, file name and file size are mainly stored; credit card data is not stored by Smoozed, but by the respective payment service provider.

After-sales service

Smoozed's customer service is available in English and German, you can either select the contact form or send an e-mail to support. You will find the way to support at the bottom of the page next to the privacy policy and the terms of payment and optionally you can take a look at the FAQ section, where the answers to frequently asked questions are explained.

User-friendliness

The website Smoozed.net offers the most important information clearly arranged so that you can see everything at a glance. On the start page you will find a lot of information about the service before logging in, you can look at reasons that speak for the provider and take a closer look at the Smoozed Premium account. Unlike many other file hosters, you cannot create a free account with the hoster Smoozed, but must purchase a premium rate to login.
Who decides for a Smoozed Premium Account will get to the account overview after logging in. Here you can use the "My Folders" function to create new folders for your uploaded and downloaded files. The options "Delete selected", "Output links" and "Check new" are available here.
Above you will also find the sections "Settings", "Compensation overview" and "Statistics", where you can view and change relevant account information and the API code. Under "Remuneration overview" you can find out which commissions you receive for advertising the various file hosters. Remuneration varies depending on the provider and country, and you can also order the payment of the commissions you have already earned.
The statistics allow you to see the exact details of the commissions, including the date, the amount of the commission and the type of remuneration.
Mobile App
There is no app for the smartphone from Smoozed, but the filehoster offers an Extension for the browser with which the services of the website can be used and controlled.
The advantages of a Premium Account

With a Smoozed Premium Account you can not only download and upload data, as is the case with many file hosters, but also surf the Internet securely and anonymously with a VPN server.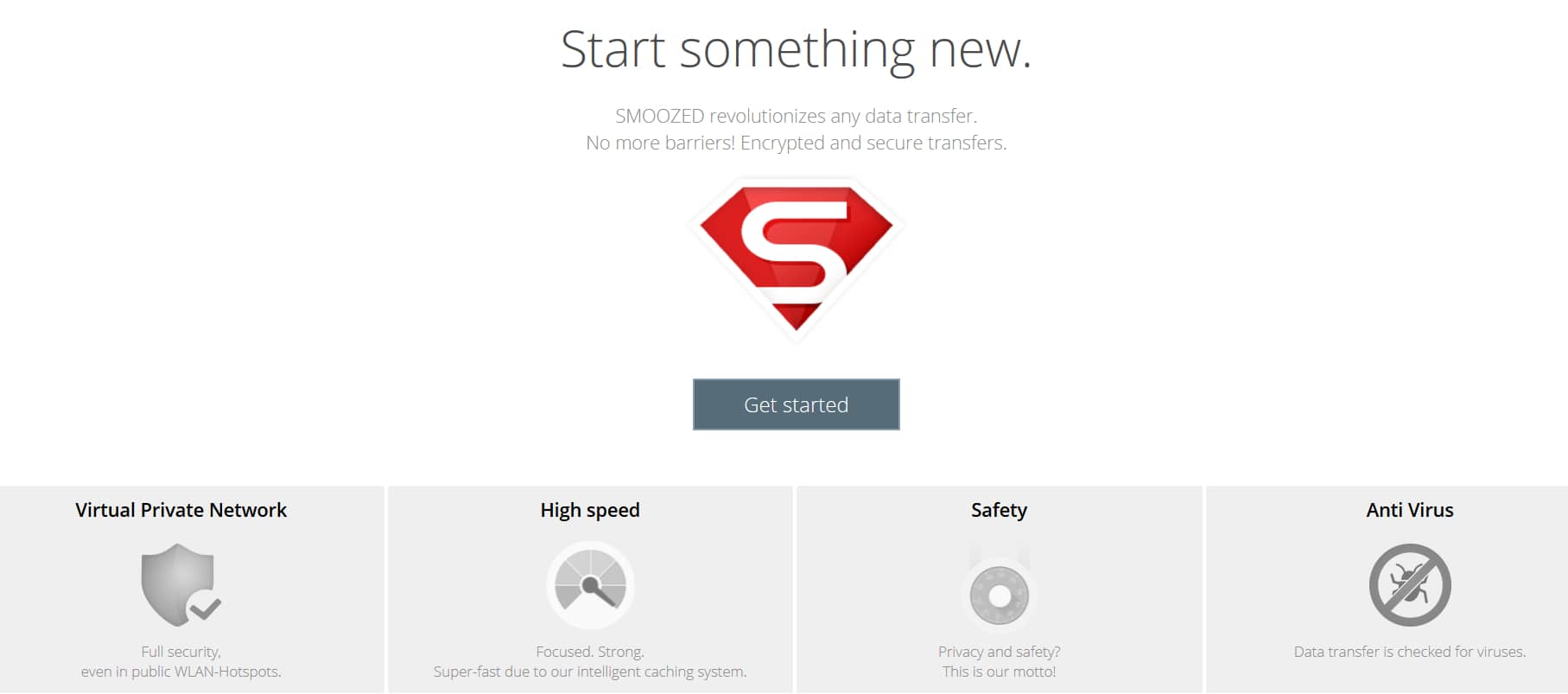 In addition, the Smoozed Premium Package includes more than 40 file hosters, which you can access with the Pro rate. Here you can enjoy individual advantages and features with your Smoozed Premium Account depending on the hoster, starting with the maximum speed and extending to an infinite number of downloads at the same time up to a larger storage space.

Smoozed Hoster List – all filehosters at a glance

The selection of file hosters is really large with more than 40 providers, and we would like to introduce you to the Smoozed Hoster list below so that you can see which file hosters are included in the Smoozed Premium Account.
| | | | |
| --- | --- | --- | --- |
| alfafile | airpravod | bigfile | datafile |
| depfile | depostfile | easybytez | file |
| fileboom | filefactory | filespace | flash-x |
| giapeta | hitfile | keep2share | letitbit |
| nowvideo | oboom | powerwatch | rapidgator |
| rapidrar | rapidu | rockfile | salefiles |
| share-online | shared | streamcloud | tezfiles |
| turbobit | tusfiles | uploaded | uploadrocket |
| uptobox | userscloud | vidto | vip-file |
| vivo | 1fichier | 2shared | 4 shared |
Our conclusion about Smoozed

Smoozed is the perfect hoster for anyone looking for a particularly wide selection, with over 40 different file hosters to choose from, and Smoozed VPN access is a valuable feature.

In total there are three Smoozed Premium rates available, which offer the same range of services for different durations. A contract term of one month, six months or one year is possible. The payment methods available are Bitcoin, SEPA express and Handypay, but payment via paysafecard does not work for Smoozed.
Smoozed promises a trustworthy handling of your data and offers you a customer service in German and English.
With a Smoozed Premium Account you can not only use the valuable service of many file hosters, but also receive attractive commissions through the remuneration model.